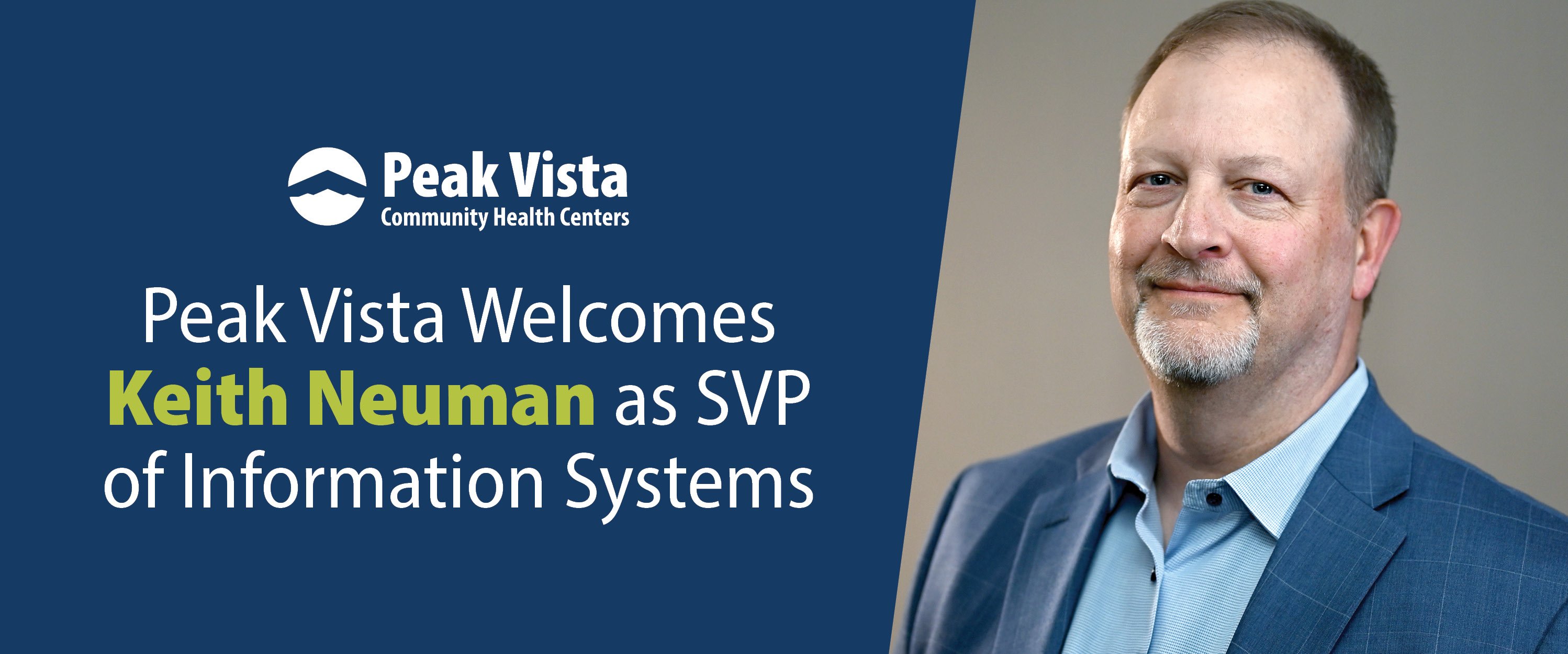 Peak Vista Community Health Centers (Peak Vista) welcomes new Senior Vice President (SVP) of Information Systems, Keith Neuman.
Keith joins Peak Vista with over 25 years of health care leadership experience and has worked with 8 different FQHCs during his time at IU Health/Healthnet, Inc.
In this new role, reporting directly to the Chief Operations Officer, Keith will lead the vision and strategy of Peak Vista's Information Systems, including Information Technology (IT) and Electronic Health Records. His position will focus on building strong relationships and implementing technology-oriented best practices to position Peak Vista as a leader in health care related technology innovation.
Before joining Peak Vista, Keith held roles as both a Senior Director – M&A Healthcare Lead with Performance Improvement Partners and an Executive IT Advisor for Glass Full, LLC. Previously he held various executive leadership positions across several states, including serving as the EVP of Strategic Initiatives & Chief Information Officer (CIO) for LGS Legacy Care in Virginia; VP & CIO for Roper St. Francis Health in South Carolina; and SVP & CIO for Lutheran Health Network in Indiana. He earned his Bachelor of Science in Business Management and Information Systems from Indiana University, and later his Master of Business Administration with a Healthcare Specialization from Indiana Wesleyan University.