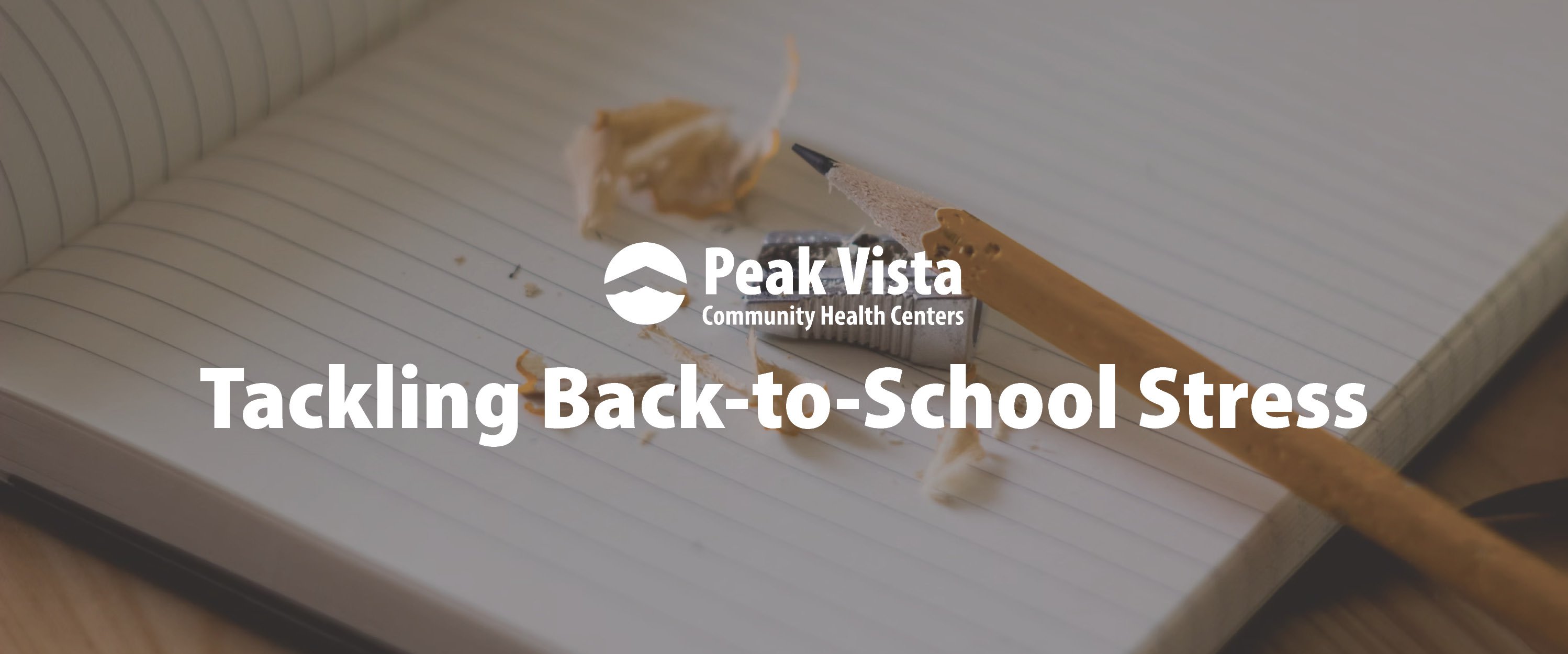 Summer is nearly over, and school is in full swing. We know that the start of a new school year can be overwhelming for students and parents alike. We are here to help you and your family manage back-to-school stress and maintain a healthy mindset throughout the year.
Sleep
Getting adequate sleep is paramount not only to your child's academic success, but to their overall health. Children should get 8 to 10 hours of sleep each night. Your child's sleeping habits may have changed over the summer, so it's important to reset their time clocks as school resumes and establish a sleep routine. The blue light emitted from electronic devices delays the release of melatonin – a hormone that plays a large role in helping you fall asleep. Putting away screens an hour before bedtime can help ensure a full night's sleep. 
Nutrition
Proper nutrition, along with hydration, improves your child's ability to learn. A nourishing diet, full of fruits, vegetables, a multivitamin, and healthy snacks, will help improve your child's well-being and fuel their brain – setting them up for academic success. Try to avoid sugary snacks and drinks, as excess sugar in your child's diet could lead to behavioral issues.
Emotional Well-Being
Whether your child is spending time alone or with others, there are steps you can take to help them develop their emotional well-being. Getting plenty of sleep, practicing positive thinking, and reducing screen time —especially time spent on social media— are great places to start. Putting your child on a path to emotional well-being will help ensure a successful school year.
Physical Activity
Regular exercise is an important part of maintaining a healthy mindset. Physical activity elevates mood, reduces stress, and allows for the release of built-up energy, which helps lower anxiety. Children are encouraged get at least 60 minutes of exercise each day. Afterschool activities, like sports, are a great way to hit that exercise goal. If a sports team isn't in the cards, encourage active hobbies and games at home. This is a great way to work together with your child and get active as a family.
Easing Anxiety
Most children will experience at least some anxiety adjusting to the new school year or a new environment, but this often fades as the year goes on. Adequate sleep, a proper diet, and getting enough exercise should help ease some of the back-to-school stress. They might also experience bullying and challenges making friends. If you have concerns, reach out to your primary care provider or home clinic behavioral health provider for support and resources on managing these challenges.