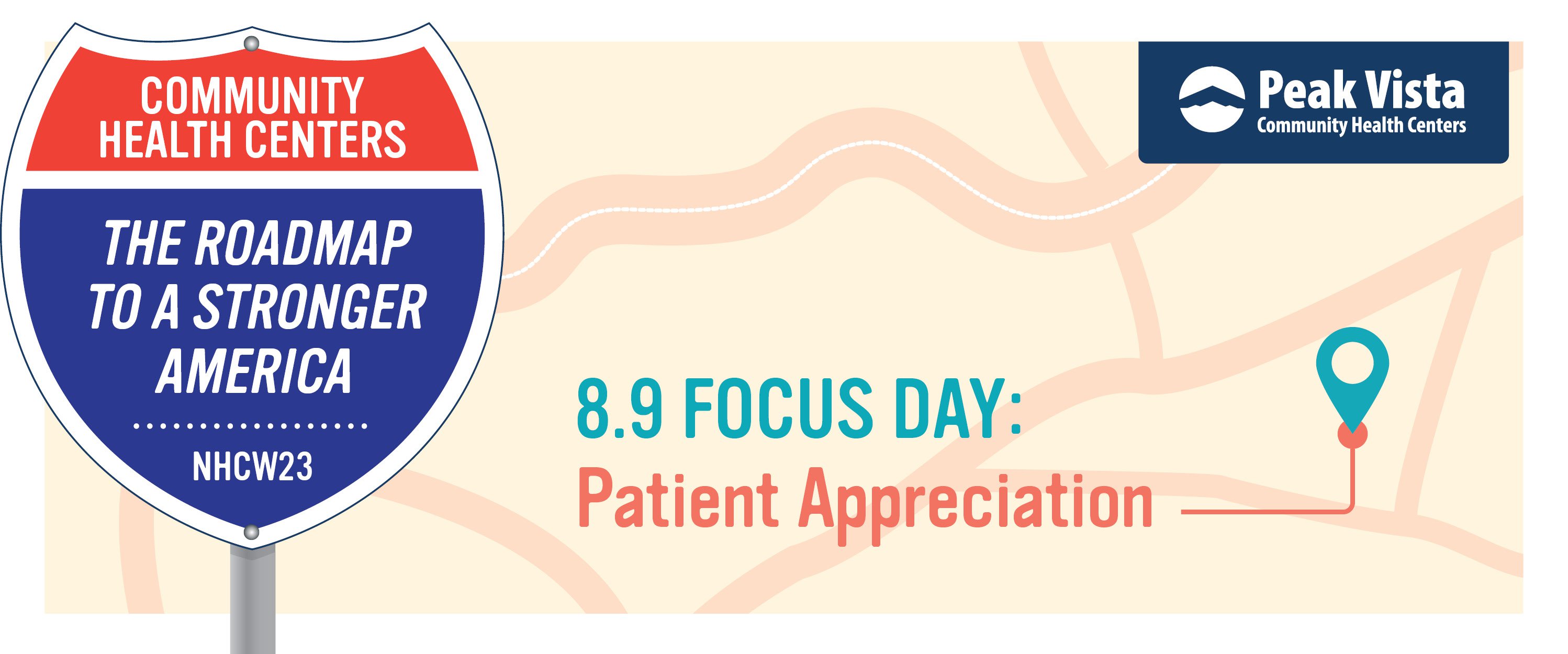 National Health Center Week (NHCW), August 6 – 12, is an annual celebration with the goal of raising awareness about the mission and accomplishments of America's health centers over the past five decades.
FOCUS DAY • Patient Appreciation Day
In 2021, Community Health Centers (CHCs) served more than 30 million patients. CHCs represent the largest primary care providers in country and serve 1 in 11 people. This includes:
1 in 9 children and adolescents
1 in 7 racial and ethnic minorities
1 in 6 Medicaid beneficiaries
1 in 5 uninsured persons
1 in 3 people in poverty
Last year, Peak Vista served more than 81,000 patients through 280,000+ visits. Peak Vista sees, on average, 1,100 patients per day – each with their own stories, life experiences, and health concerns.
Learn more about this focus day.
PEAK VISTA'S PARTICIPATION
Today, Peak Vista health centers are offering free bandage dispensers and stickers to patients to thank them for letting us be their health care home.
Throughout this week, our patients have also been showing us their artistic skills through our NHCW coloring page. To see the full gallery of coloring pages, click here.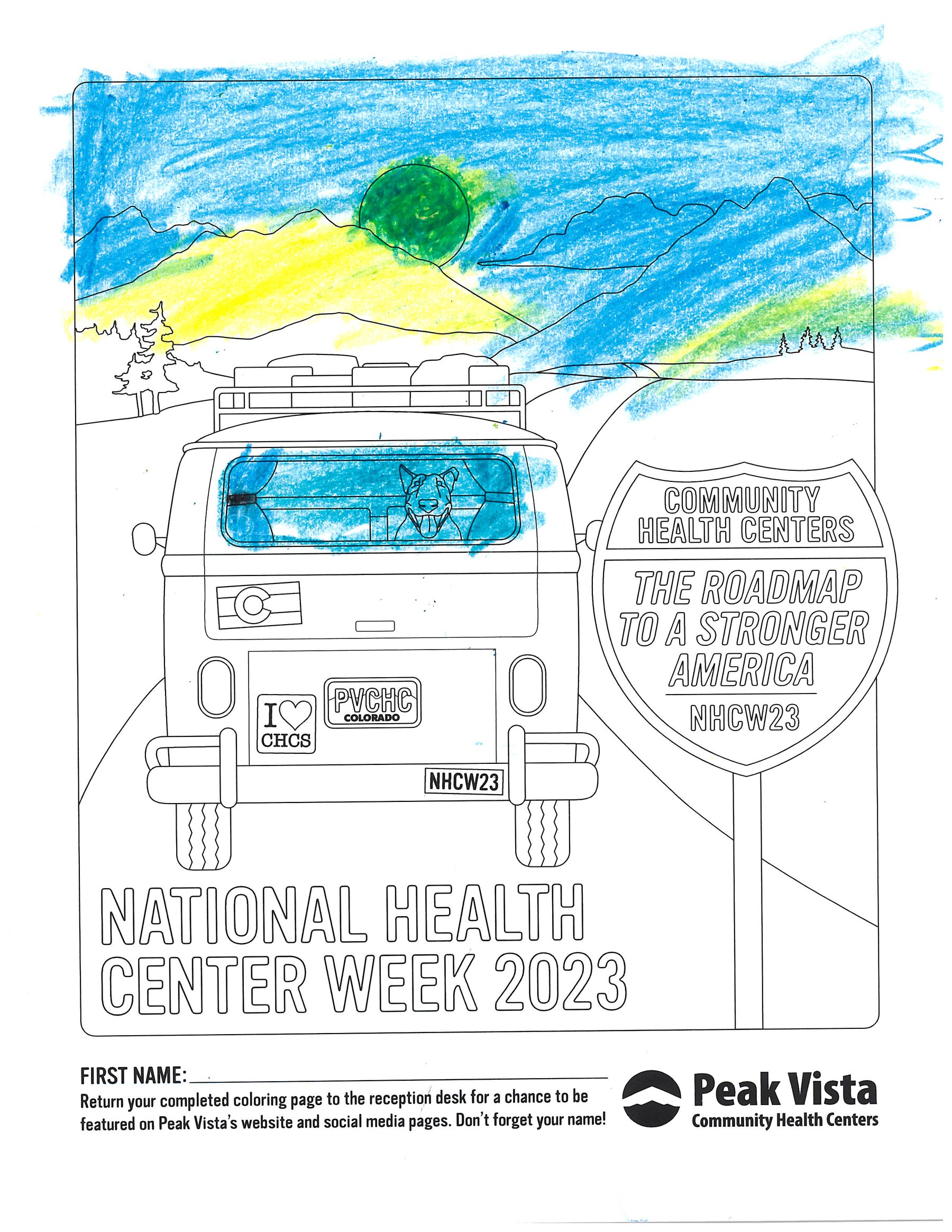 CHC HISTORY • The 70's and 80's
In 1971, the National Association of Neighborhood Health Centers (later known as the National Association of Community Health Centers, NACHC) was established to provide education and assistance to NHC staff and board members. Another community health center shares its birthday with NACHC: Peak Vista. See our full history here.
Also in this time period:
The CHC program is authorized for the first time as permanent program under Section 330 of the U.S. Public Health Service Act.
CHCs survive the greatest threat to their history during the Reagan administration, with the help of bipartisan support, community partners, and NACHC.
The Special Comprehensive Perinatal Care initiative is established, allowing health centers to develop programs to reduce infant mortality in low-income and minority communities. (

1

)
DAILY BOOK RECOMMENDATION

Mountains Beyond Mountains – The Quest of Dr. Paul Farmer, A Man Who Would Cure the World
by Tracy Kidder
"At the center of Mountains Beyond Mountains stands Paul Farmer. Doctor, Harvard professor, renowned infectious-disease specialist, anthropologist, the recipient of a MacArthur 'genius' grant, world-class Robin Hood, Farmer was brought up in a bus and on a boat, and in medical school found his life's calling: to diagnose and cure infectious diseases and to bring the lifesaving tools of modern medicine to those who need them most."