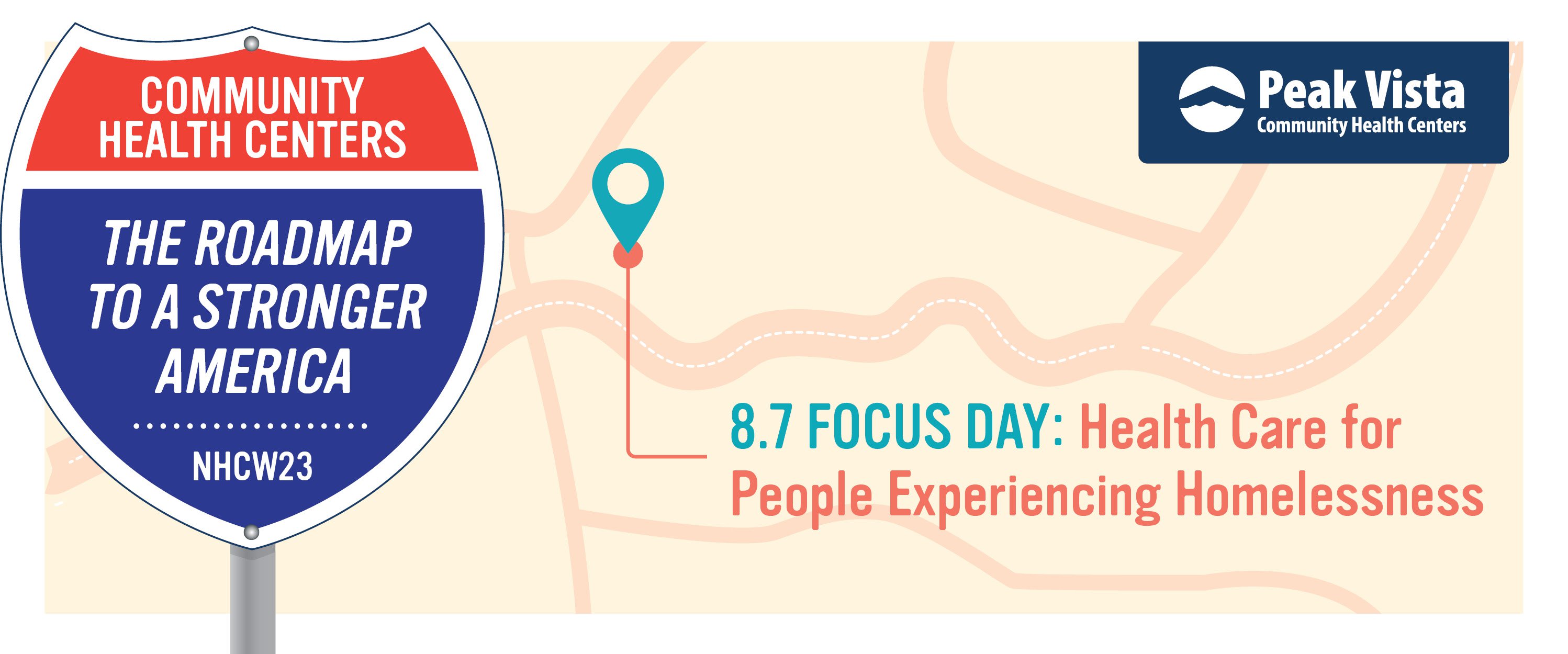 National Health Center Week (NHCW), August 6 – 12, is an annual celebration with the goal of raising awareness about the mission and accomplishments of America's health centers over the past five decades.
FOCUS DAY • Health Care for People Experiencing Homelessness
Collectively, Community Health Centers (CHCs) serve nearly 1.3 million individuals experiencing homelessness each year. Those experiencing homelessness endure higher rates of disease, and behavioral health conditions – which can lead to poor health, disability, and early death.
In 2022, Peak Vista served 1,164 patients experiencing homelessness and conducted more than 160 housing assessments, helping patients secure housing. Peak Vista also opened the Health Center Downtown, which provides care to members of the public, including those experiencing – or at risk of experiencing – homelessness. Since opening, the Health Center Downtown has served over 1,500 patients.
Learn more about this focus day.
PEAK VISTA'S PARTICIPATION
Peak Vista will donate 800 care bags to Colorado Springs organizations who serve community members in need, including individuals experiencing homelessness. Care bags are comprised of a drawstring bag, sunscreen, hand sanitizer, lip balm, bandages, and two fresh pairs of socks. Recipient organizations include Springs Rescue Mission, the PLACE, Westside Cares, and Homeward Pikes Peak. Care bags will also be given to members of Peak Vista's Community Health Worker, Care Coordination, and Health Center Downtown teams for distribution to patients.
Photos of the distribution will be available on our NHCW webpage.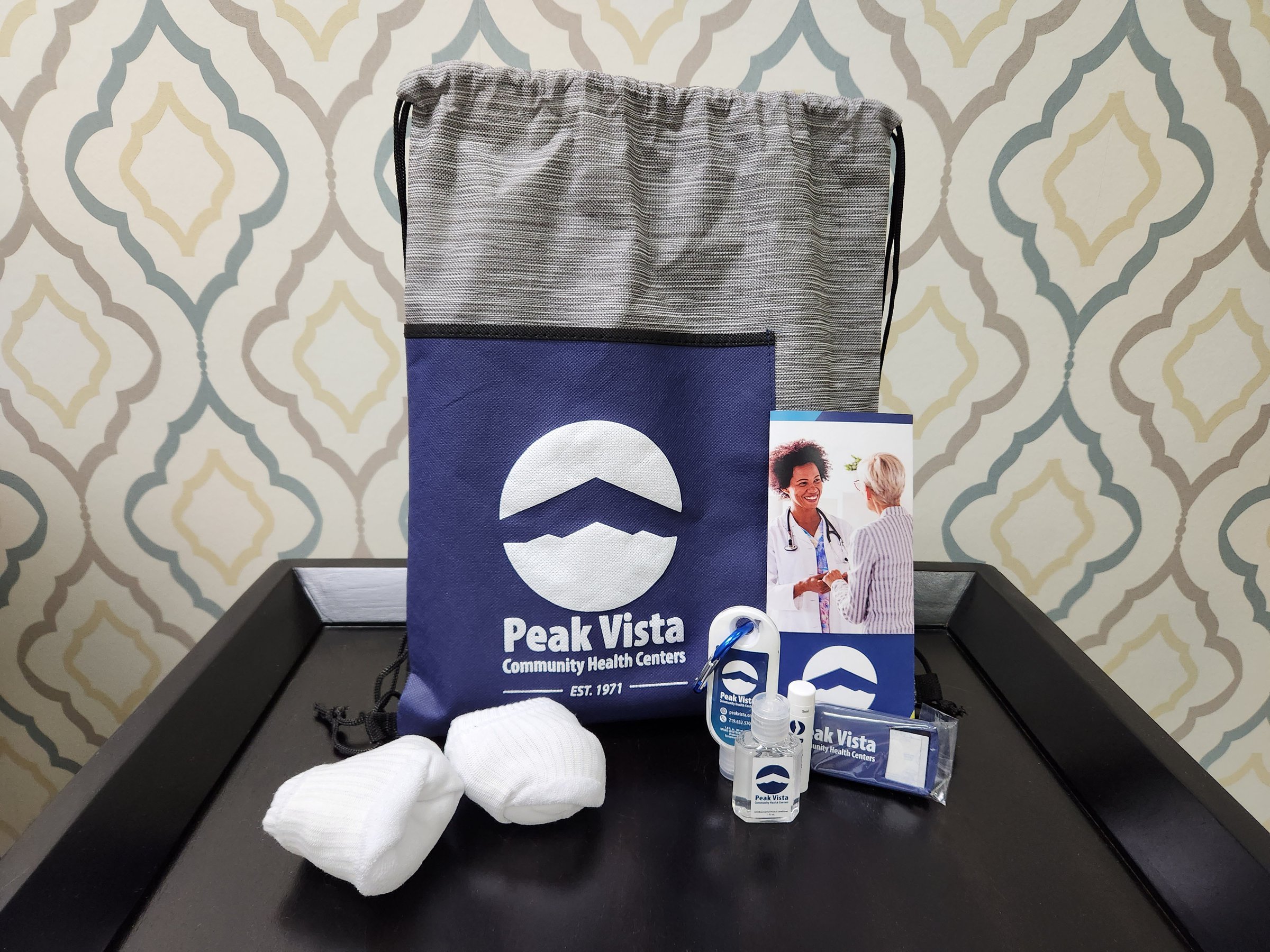 CHC HISTORY • Before Community Health Centers
The first neighborhood health centers (now known as "Community Health Centers") were officially launched in 1965, but some of today's CHCs have roots in their community that go back even before this. Historian John Duffy believes that the concept of community health and CHCs can be seen as far back as 1901 in America, when New York City implemented milk stations for infants. (1, 2)
DAILY BOOK RECOMMENDATION

Rough Sleepers: Dr. Jim O'Connell's Urgent Mission to Bring Healing to Homeless People
by Tracy Kidder
"In Rough Sleepers, Kidder shows how one person can make a difference, as he tells the story of Dr. Jim O'Connell, a gifted man who invented ways to create a community of care for a city's unhoused population, including those who sleep on the streets—the "rough sleepers.""