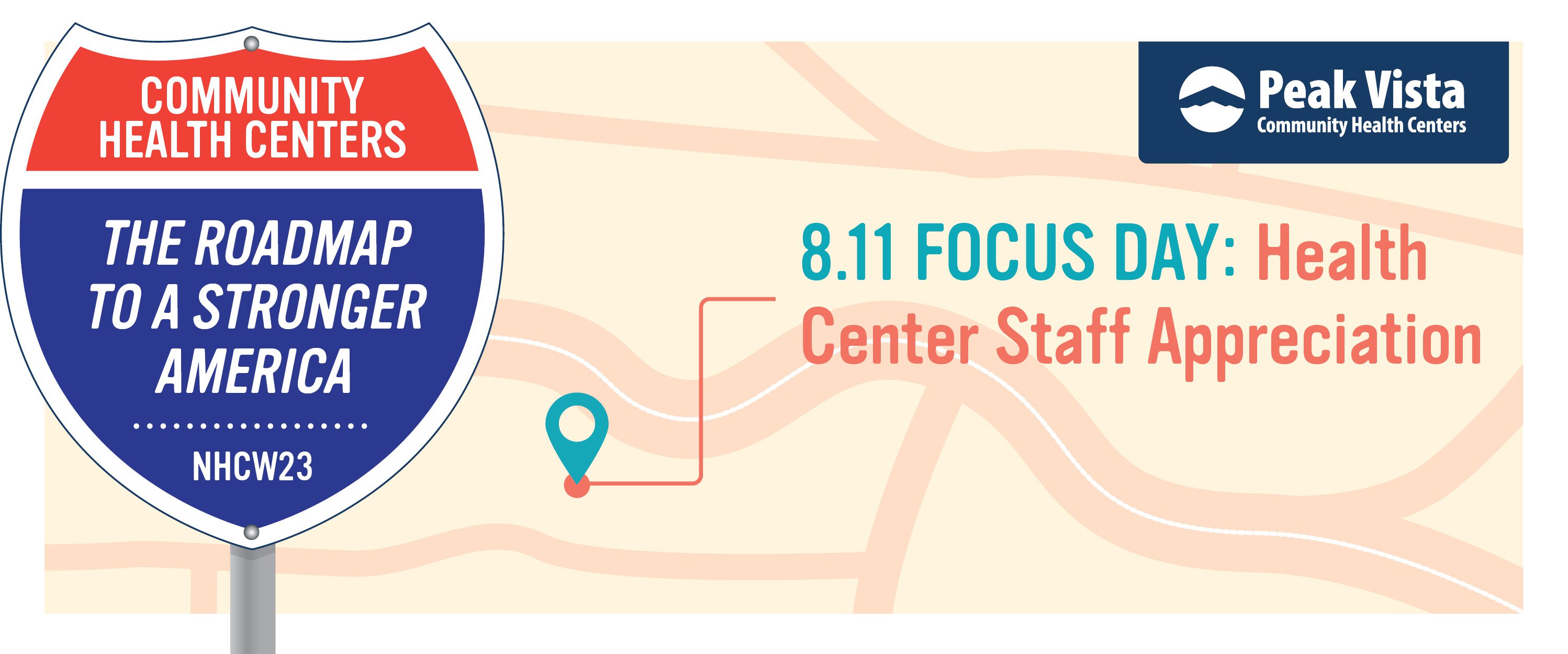 National Health Center Week (NHCW), August 6 – 12, is an annual celebration with the goal of raising awareness about the mission and accomplishments of America's health centers over the past five decades.
FOCUS DAY • Health Center Staff Appreciation
CHCs have more than 270,000 staff members and volunteers across the country, including the 800+ of us here at Peak Vista. CHC staff are committed to the mission to provide high quality care to everyone, regardless of insurance or ability to pay. This workforce generates nearly $63 billion in economic activity – an amazing number!
Learn more about this focus day.
PEAK VISTA'S PARTICIPATION
It's important for us to recognize our staff and the work that they do every day to help our community, as well as create a positive and healing culture within the organization.
Our 2023 'Why Peak Vista' video, featuring Peak Vista staff, will be available to view on our

NHCW webpage

today. 
We've been collecting thank you notes from our staff and patients throughout the week. See the full collection of notes on the

NHCW page of our website here

.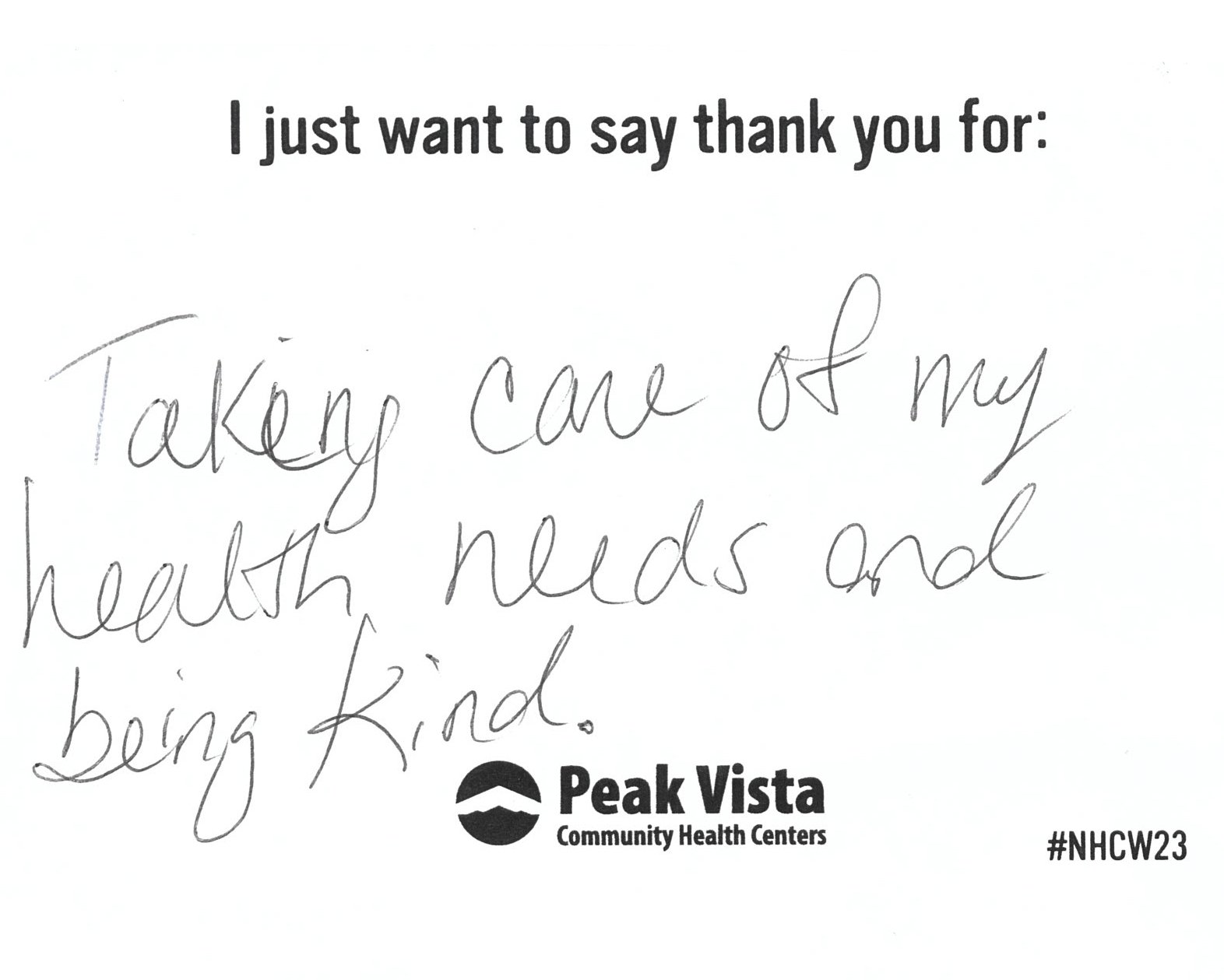 CHC HISTORY • Health Centers Today
Today, health centers serve more than 30 million people, and continue the mission envisioned by their many founders and visionaries. We continue to advocate for the importance of the CHC program, as well as supporting programs like the 340B Drug Pricing program, to help our communities access high quality care services.
DAILY BOOK RECOMMENDATION

Community Health Centers: A Movement and the People Who Made It Happen
by Bonnie Lefkowitz
"The aftermath of Hurricane Katrina has placed a national spotlight on the shameful state of health care for America's poor. In the face of this highly publicized disaster, public health experts are more concerned than ever about persistent disparities that result from income and race. This book tells the story of one groundbreaking approach to medicine that attacks the problem by focusing on the wellness of whole neighborhoods.'