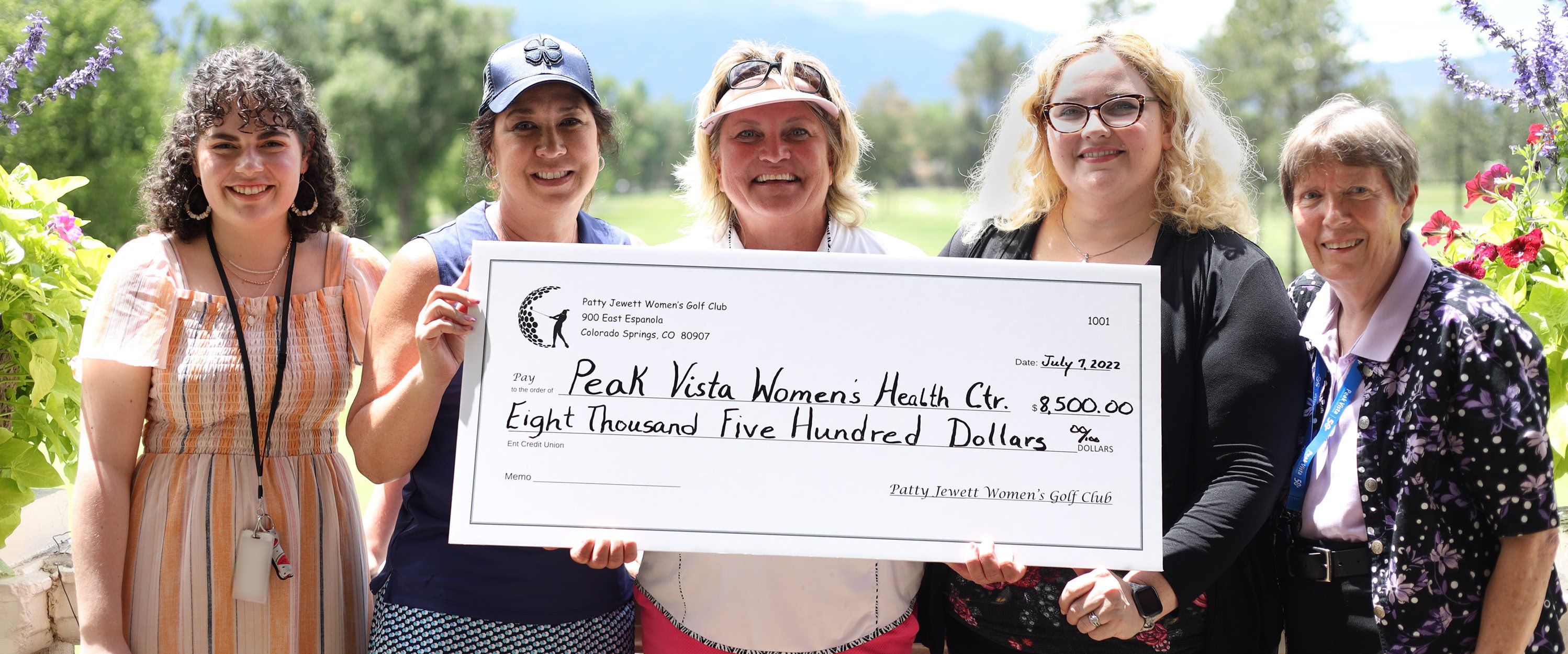 Peak Vista Community Health Centers (Peak Vista) was the recipient of funds generated by the Patty Jewett 2022 Charity Golf Tournament, hosted July 7, 2022. The organization raised $10,000 for Peak Vista's women's health services, which included $8,500 on the day of the tournament and additional donations received shortly after.
"We are so grateful to the Patty Jewett Women's Golf Club for this donation. With these proceeds, we will be able to provide women with care they may not have been able to afford otherwise."
— Anne Beer, Director of Health Equity
Peak Vista's Women's Health Center has been serving women in the Colorado Springs community since 1989. Last year, the health center saw more than 8,200 patients.
The Patty Jewett Women's Golf Club is an 18-hole competitive league with over 100 members. It was named the Colorado Golf Association's 2021 Women's Club of the Year.